16 November 19
Posted at 9:41
Energy : A Documentary about Damo Suzuki - Update
Hi everyone ,

Thanks so much for the patience and the support during this campaign. You have helped me massively to complete this beautiful story .
I am almost there with the edit .

It is currently 2 hours and I need to trim it here and there. It has been a wonderful journey.


I also must clear all archive footage used and have it approved before releasing the DVD/Blu-ray.

Also I need to sort subtitles .

I understand all festivals only accept the film if it is a premiere, which means not yet released.
I am posting this update for everyone that supported by purchasing the DVD and Blu - Ray . There is a delay and in the meanwhile I hope you can forgive the delay .
I will send you protected password footage of a live song and deleted scenes .
I will keep sending regular updates on the edit progression for you also .

Thanks so much for your patience
Michelle Heighway
www.energythfilm.co.uk

I'd like to thank Juan for his recent animated dream sequence piece .
And all the sound carriers I met along the way.

Also big shout out to Matt Corti for his awesome archive .
And to Chrome Dreams/Arnold for some cool archive photos .

Also big shout out to Sandra Podmore of Spoon records for kindly sending me awesome archive photos and CAN archive footage to select!
Thanks also to Andrew McKee for all the editing he has helped me with.

Energy

Michelle

Ps Damo is also happy with the progress ! Which is a massive boost of energy.

Big thanks also to Michael Schmidt and Benedict Lawrence for checking my edits ! !
Big thanks to every one that is receiving this update! I could not of done this without you and can not wait to share the documentary with you all!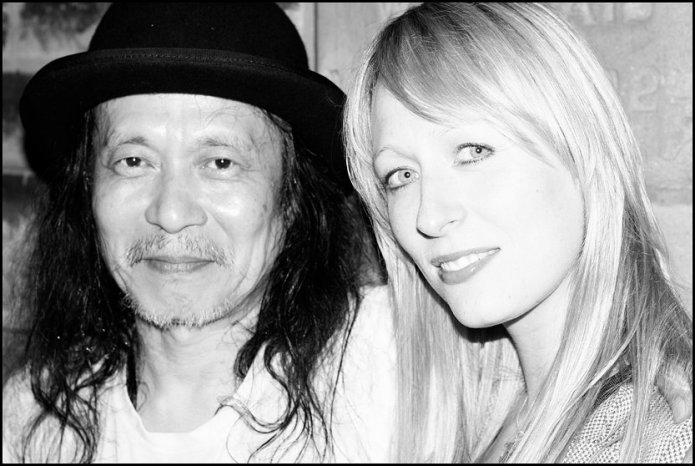 Archive photo - Michelle Heighway /Damo Suzuki